Kids Jujitsu 7 to 11 years
Kids Self Defence
The beginner's class is the first experience your child will have in the martial arts and we believe this is one of the most important times in your child's personal development.
The class is to teach the children the basics of kids self-defence and also to teach them about themselves and their own capabilities. We aim to build on your child's self-confidence and encourage the students to work in teams and help each other. The children are also taught how to cope with bullying at school.
Scroll left to see more
Jujitsu Kids
Benefits of Martial Arts
There is a wealth of reasons why children should learn a martial art and you can share these with parents to encourage them to sign their children up and start reaping the benefits!
Self-Discipline
Martial arts will help to teach children the art of self-discipline. All too often in the modern-day children are accustomed to getting what they want when they want. Martial arts teach restraint and patience.
Get Active
It gets kids away from their screens and off the sofa and encourages them to be more physically active at the same time as having fun. Learning a martial art is a full body workout not only for the body but the mind as well!
Setting Goals
Having a competition or grading that the children can aim for helps teach them to set goals in life and whether they win or not it helps them to deal with either outcome which will be beneficial in later life.
Respect
Sometimes in the modern-day, children find it hard to respect authoritative figures however martial arts teaches kids to respect their instructor and each other as they learn the art.
Listening
Listening is key in martial arts as without listening to the instructor they will be unable to complete the move correctly. It teaches listening on a one-to-one basis as well as in a group and demonstrating these skills allows children to progress through the belts.
Increases self-esteem and confidence
When a child masters a new skill it will boost their confidence and give them a real sense of achievement. Working their way up to a black belt grading also shows that hard work pays off and they have something to be confident about.
Teamwork
Often in practice classes will work in pairs to practise and learn new skills and moves. This not only teaches them to respect the other children but work together to achieve their mutual goal. They'll soon learn that sometimes two heads are better than one!
Conflict Resolution
A common misconception of martial arts is that they promote violent behaviour but in fact, it is quite the opposite. Martial arts teach children peaceful, non-violent conflict resolution skills and emphasise that physical altercations must be avoided.
Absolutely not! We teach kids self-defence as a tool for personal growth and development. Kids learn to treat others as they want to be treated. They learn to respect all living things – from their parents to their pets. Often, kids who are violent before joining our classes have changed and become non-violent individuals. So, in short, martial arts will not make your child violent!

Our training starts for kids aged 7 to 12 years old. Then there's the Junior Black Belt Club which is 12 to 17 years and finally, there is an adults club Any age is appropriate. We have a class for each age group that fits just right.

We've had children come to our clubs for years without obtaining a single injury. This is actually the case for most children. Have children been injured in our martial arts classes? Yes, some have. But the injuries were no different than those sustained by kids who play football or other sports. Our instructors pay close attention to detail when it comes to safety. From ensuring we have padded floors to step-by-step instruction – we do everything in our power to ensure your child's safety. We cannot guarantee that no injuries will occur, but we can tell you that almost no child gets injured That is because we take safety very seriously.

If we've learned anything in our years of teaching, it is that girls are just as tough as boys. Many are even tougher! So, don't worry about your little girl getting hurt, or feeling scared because she'll be practising with boys – the boys, in fact, maybe the ones who are scared.

Often children who don't find success in team sports come to martial arts, and they love it. That's because, with martial arts, the child will go at his or her own pace. You see, team sports actually harm the self-esteem of children who aren't very athletic. When they don't perform well, the other kids can be pretty nasty. And this can leave some serious scars on their self-esteem. But with martial arts, everyone goes at their own pace. Some kids learn quicker than others – but the children who advance quickly are not valued more than the kids who advance slowly. Everyone is encouraged regardless of his or her athletic level.
I have been training in Ju-Jitsu with Total Self Defence for the past 9 years and I can fully recommend it as a form of practical street protection
I was immediately impressed with the completeness and no-nonsense functionality of jujitsu. I obtained my black belt  over 30 years ago and I am still training
My kids absolutely love your jiujitsu club. A professional and individual approach by Sensei Ibush and Sensei McDade. So, thank you a lot.
Total Self Defence
Top International Chief Instructors
Steve McDade is an instructor of international repute and is a founding member of TSD, having trained for over 40 years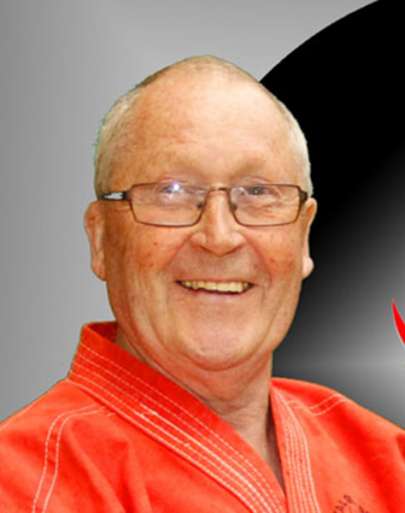 Jim McDade is an instructor of international repute and is a founding member of TSD, having trained for over 60 years