Fully Certified
NVQ City & Guilds
NVQ City&Guilds
All the principal instructors in the club are NVQ certified. For your total peace of mind, all instructors are also required to undergo a St John Ambulance First Aid Course every three years.
We are also a member of MASA, The Martial Arts Standards Agency. This is your assurance of a professional and safe training environment.
The NVQ  is a nationally recognised qualification tailored, in this case, to sports coaching.  As each NVQ is specific to the area of business for which it was intended, it is a qualification based upon competence within a certain sphere.
The focus tends to be more centred on obtaining practical skills which are job-related in order that you can learn the relevant skills to be able to do a particular job effectively.
Certificate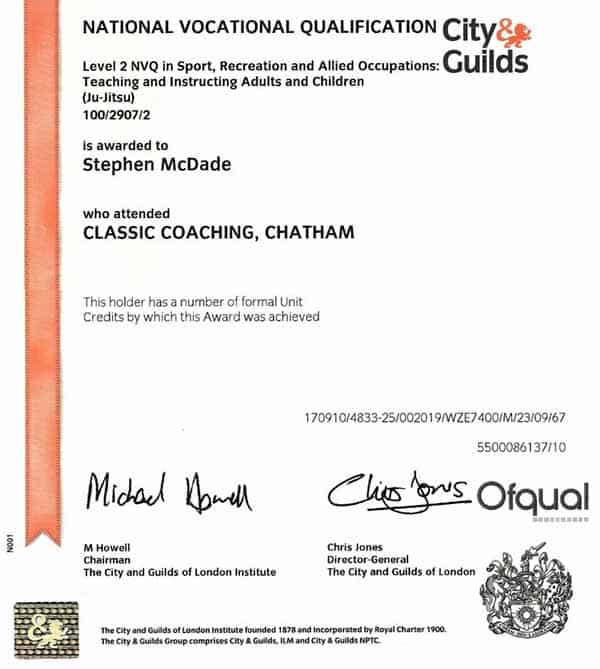 Professor Steve McDade holds a nationally recognised Level 2 NVQ certificate for teaching and coaching both adults and children.
Level 1 (City & Guilds)
This is a one day course aimed at all instructors and assistant instructors going through all the requirements for Level 1 city & guilds recognition.
Level 2 (City & Guilds)
This is a much more advanced course involving the Instructor having a portfolio of evidence proving that all the required standards have been met and are being put in practice.
This involves being assessed by an NVQ assessor at your own club whilst teaching your students. Attending regular NVQ workshops throughout a 4 years period which you have to complete the course or you will need to re-register.
This course is suitable for all senior Instructors or for Instructors' running their own club.
Scroll left to see more
Latest News!
Total Self Defence
Top International Chief Instructors
Steve McDade is an instructor of international repute and is a founding member of TSD, having trained for over 40 years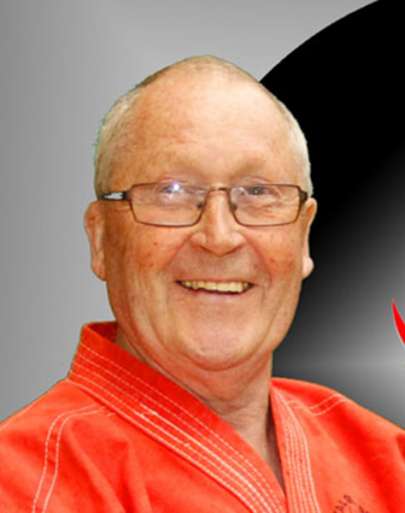 Jim McDade is an instructor of international repute and is a founding member of TSD, having trained for over 60 years