Cost effective Training!
Prices - How Much?
Prices- Kids, Juniors  & Adults
The membership and the method of payment have been designed so that we can deliver the highest quality of training to all students at cost effective prices. Instructors will be devoting as much time as possible to the personal needs of the students and the continual development of the syllabus. Fees will be collected by Debit or Credit Card on a monthly basis through reoccurring billing.
Training once a week – £45/month
Training All sessions – £55/month
Monthly payment by credit or debit card
There is a joining & registration fee of £40.00 for all members
The primary aim of the school structure is to allow students to make a commitment to their Martial Arts training and to attend as often as possible at a price that represents excellent value for money. Fees will be charged monthly and will be based on an annual program calculated on 48 weeks of training paid in 12 equal monthly payments.
We allow two weeks closure each for both summer and Christmas holidays.
What to Wear
Beginners should wear loose clothing such as tracksuit bottoms and a t-shirt.
Students train in bare feet and should remove all jewellery such as rings, studs, earrings and bracelets.
The club supplies embroidered jujitsu suits at very affordable prices.
Our joining fee includes
License and Insurance
Access to international courses
Internationally recognised gradings
Copy of the first program for red belt
Ongoing insurance and membership
There is an annual membership fee of £25.00 per contract that comes out by Visa Debit Card and is added to every March payment only.
Scroll left to see more
Latest News
Total Self Defence
Top International Chief Instructors
Steve McDade is an instructor of international repute and is a founding member of TSD, having trained for over 40 years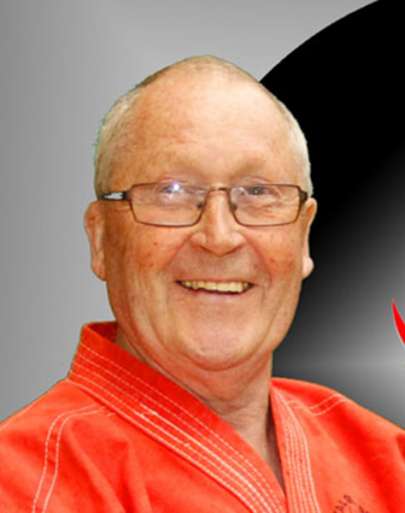 Jim McDade is an instructor of international repute and is a founding member of TSD, having trained for over 60 years
TSD Ju-Jitsu is a martial arts club established in the 1980s, providing quality martial arts instruction to adults and children in North London and Hertfordshire. The style we teach is based on traditional Japanese Ju-Jitsu, which has been modernised to include effective self-defence for city streets.

Our syllabus is very broad-based, as jujitsu was the original 'mixed martial art' before that term existed. You will have the opportunity to learn devastating throws, powerful kicks and punches, and methods of controlling and subduing an aggressor using a variety of joint locks, chokes and strangles. You will also learn techniques to fight and defend yourself on the ground. All in a totally safe, controlled and co-operative environment.

Once you reach black belt level traditional Japanese weapons are taught including katana, bo, nunchaku, kama, tonfa and more.

Absolutely not. In fact, you may pick up our techniques faster as you will have no pre-conceived ideas from training in other styles. We will introduce you gently and gradually to the syllabus, which is designed to have an appropriate learning curve for absolute beginners.

Remember, even our black belts were beginners once! Many of our current students have done or continue to train in other arts, but equally, many come to us as absolute beginners.

We have taught people from the age of 5 years, up to students 70+ years. Several of our black belts have done black belt gradings in their fifties and sixties, so no, you aren't!

Jujitsu is one of THE BEST martial arts you can learn as a female or smaller person. We have had several female instructors and many female students over the years. As Ju Jitsu uses leverage, timing and the laws of physics to overcome an opponent instead of brute strength, it is ideal for smaller, lighter people and for women's self-defence.

Definitely not. We're not that kind of club! We foster an atmosphere of friendliness and co-operation, and all our senior students are expected to help out our beginners. They are normal people like you, who have just been training a bit longer.

Please get in touch with us before your first (free) session so we can answer your questions and advise you when to come along.

Most classes are lead and overseen by either Sensei Steve McDade 8th Dan or Sensei Ibush 5th Dan. Our main instructors are NVQ qualified, first aid trained, insured and Enhanced DBS checked.

Jujitsu is an incredibly safe sport, even though we are practising potentially dangerous techniques. We instil safe training practices, with every member taking responsibility for their safety and that of their training partner.

Injuries are very rare, but as with all sport, there is an element of risk. We have a good safety track record and find jujitsu to be much safer than team sports such as football, rugby etc.

For your first session, you just need to wear a T-shirt and shorts or tracksuit bottoms. Please remove or tape over any piercings and remove jewellery and watches, for your own and your partner's safety.

If you've previously done another martial art and have a uniform, feel free to wear that. Once you join as a member, you can order a club gi (uniform) from your instructor.